Scott Burrows
Wheelchair-bound Author of Vision-Mindset-Grit!
Fee range:
$15,000 to $25,000
Check availability
Scott Burrows
Wheelchair-bound Author of Vision-Mindset-Grit!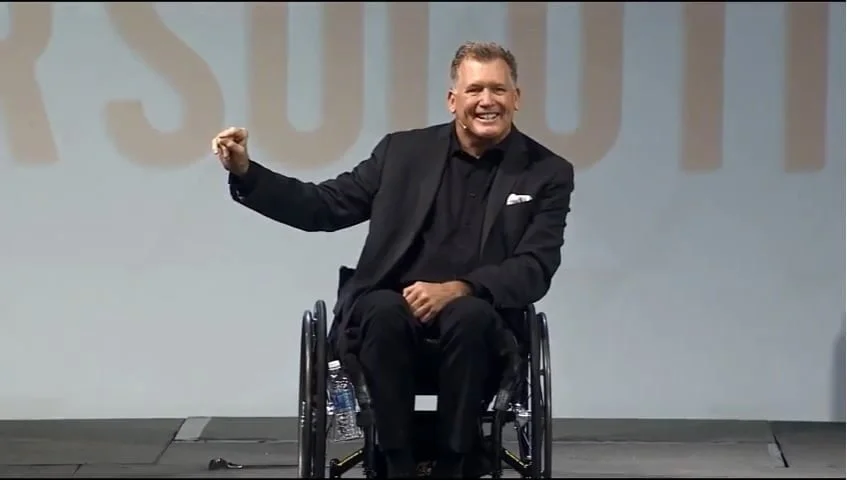 It is normally impossible to connect the tragedies that some people have overcome with the comparatively minor issues that most of us deal with (difficult customers, failed projects, etc.). But, Scott made the connection as no one else has: he related the strength that he needed to overcome his debilitating injuries to the strength needed for him to succeed at business. The audience can then easily make the connection to their own lives. Scott's life experiences and eloquent storytelling make him unique in his ability to draw these parallels.
Mike Wendell, VP
Process Industries SAP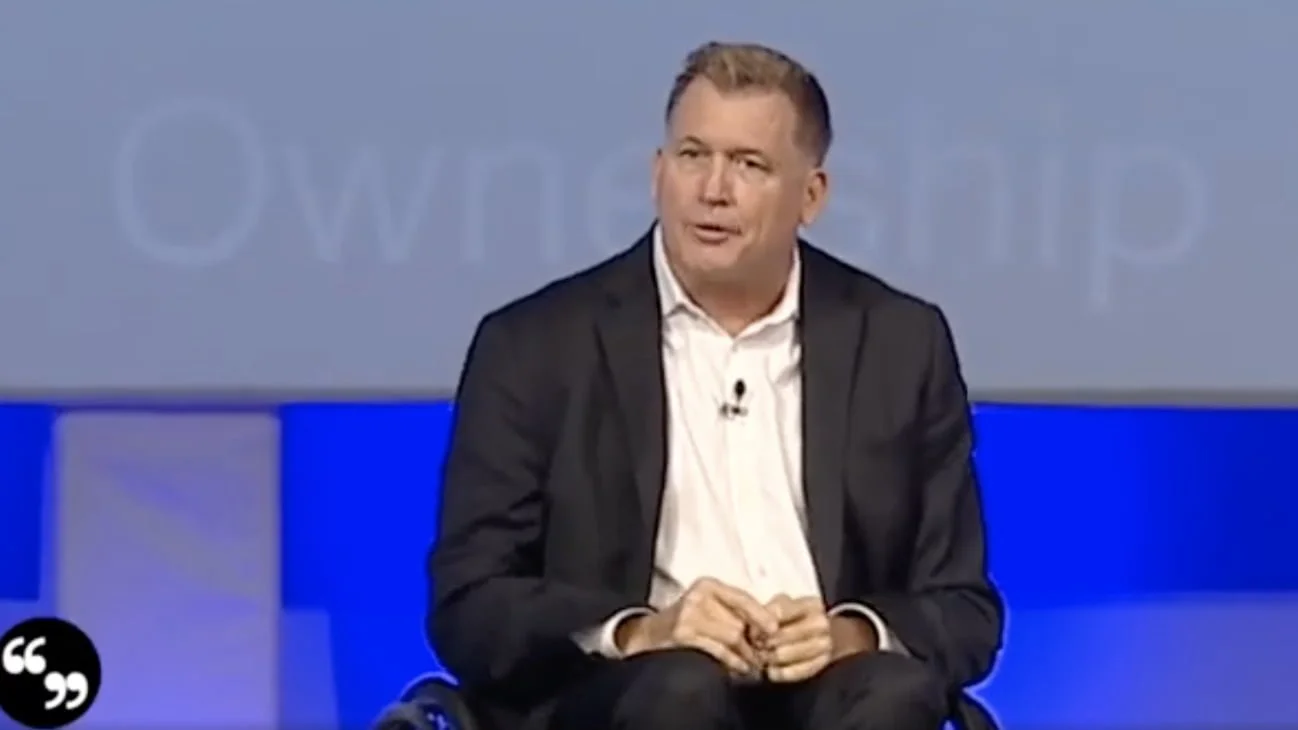 Vision -Mindset – Grit
Think Outside The Moment
Biography
What do you do when you're told that there's no hope?
"I was willing to fail, but I was unwilling to quit"
After a devastating car accident, 19 year old Scott Burrows was told by his doctors when he first started pushing the wheelchair, that not only would he be a quadriplegic for life, but that the feeling in his arms would never get any better. Clearly, the message he heard from his doctors was that he might as well give up hope and it turns out, the biggest problem for him was that he bought into those words.
Scott made a decision.
"I was willing to fail, but I was unwilling to quit"
In his riveting keynote speech, Scott inspires us to not ever let your competition or someone else's beliefs paralyze you, your team or your family from achieving those things that you believe in your heart you might just be able to achieve.
"I was willing to fail, but I was unwilling to quit"
It's a mindset that Scott helps audiences understand and when he actually stands up out of his wheelchair on stage, the crowd is simply blown away and gives him an immediate ovation.
Scott Burrows knows that we're all going to be rejected and knocked down and he also knows just how hard it is to stand back up after we've been momentarily paralyzed in business or in any relationship. However, he suggests that the next time it happens to decide to not let your negative mindset become your biggest handicap. Why Me? isn't the question we should be asking ourselves. By framing better questions like What Don't I Know?, What Am I Missing? and What Can I Practice Next? we can actually inspire ourselves and create a mindset of hopefulness and growth. When we're hurt, get down on ourselves and our human tendency is to run away from adversity, we can instead ask What Can I Gain? and What Can I Learn?. Scott suggests that instead of resisting adversity, we should first focus on our strengths and then on the small adjustments we need to make in order to grow and meet our challenges.
Any audience dealing with change, adversity or any form of rejection will respond to Scott's keynote as he helps us find what he calls 'the grit' to stand up to life's challenges. As Scott says, "When you learn you grow, and when you grow your vision, mindset and grit begin to strengthen". Attendees who saw Scott speak five years ago will attest that while their corporate landscape may have changed, Scott's keynote message is always on point and never forgotten.
"I was willing to fail, but I was unwilling to quit"
Check availability
Use the form below to contact our team. We'll get back to you withing 24 hours.
Base your confidence on the company we keep