Magic Johnson
NBA Hall of Famer, Billionaire Businessman, Humanitarian
Fee range:
$100,000 and above
Check availability
Magic Johnson
NBA Hall of Famer, Billionaire Businessman, Humanitarian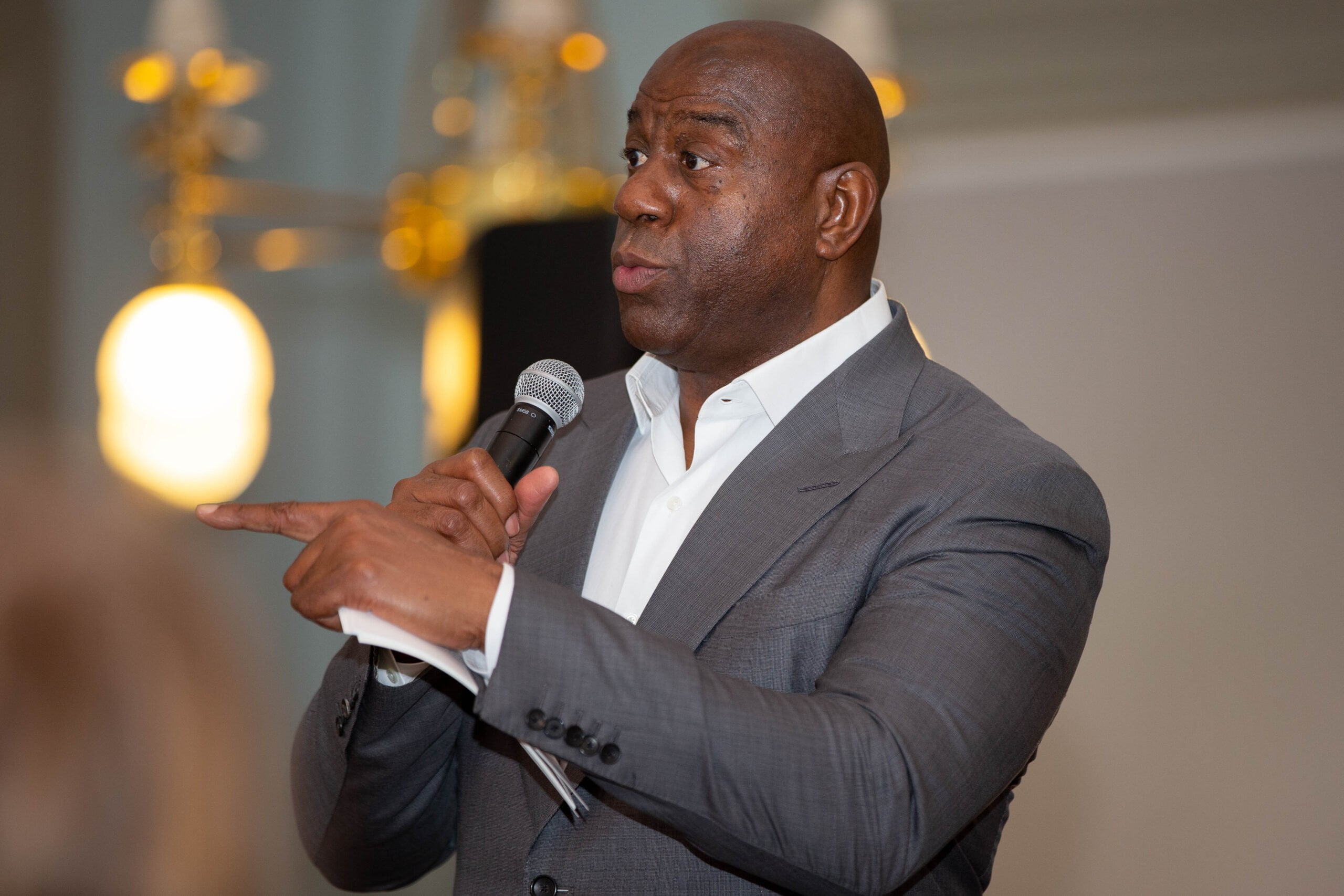 Thank you for all you did in helping with booking Magic and on site with Mr. Johnson. It was so refreshing meeting you in person and having the service you provided. That was an invaluable experience for me and my team and I cannot thank you enough. Magic was amazing – there could not have been a better fit for our conference. Thank you again for everything you have done. I appreciate your partnership!
Director, Meetings
Heartland Payment Systems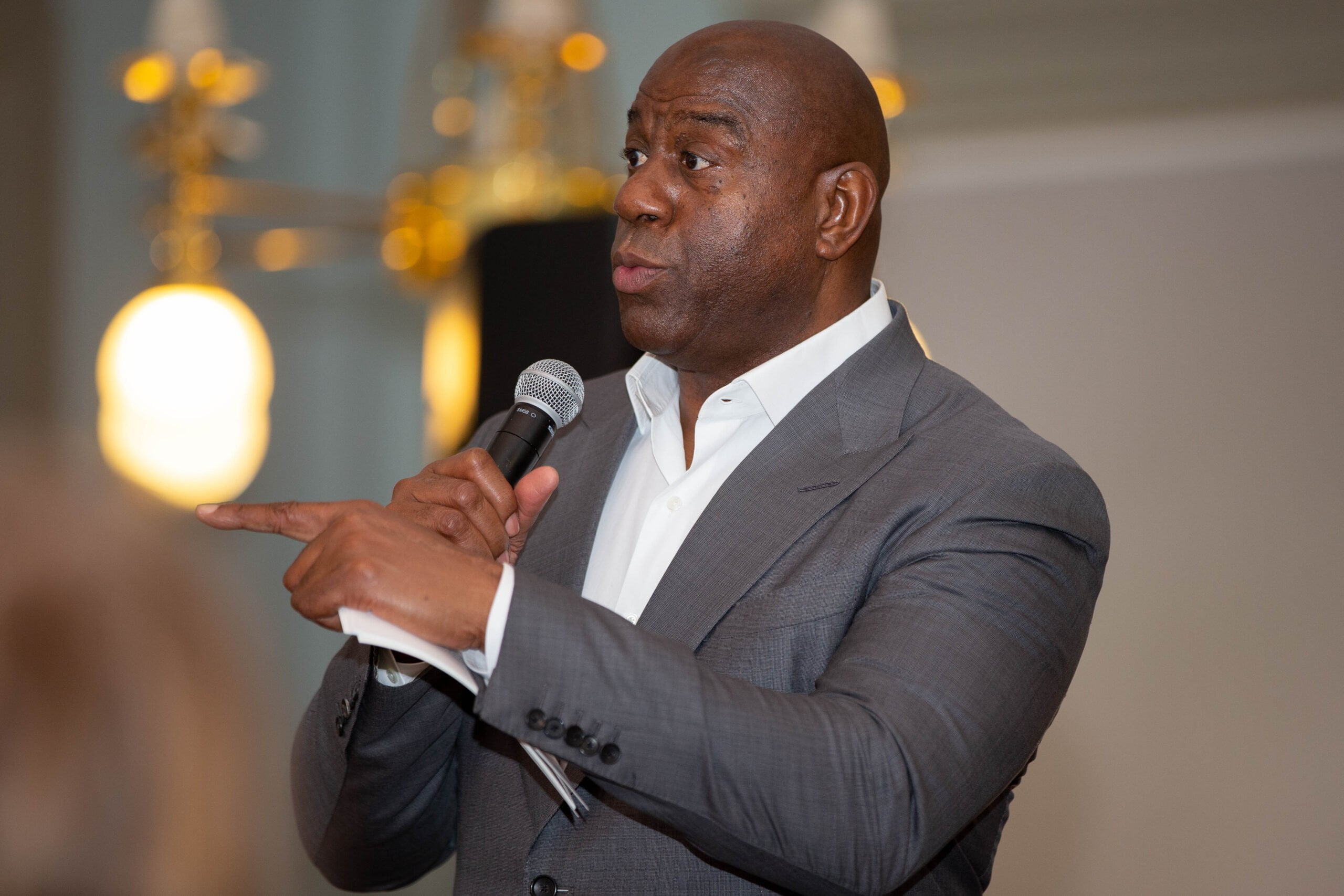 The Magic of Winning
The Magic of Caring for Others
Biography
"Before the Speech
Magic arrives in your Green Room 30 minutes or so prior to taking the stage. There, your key executives will be on hand to meet Magic and basically hang with him to give him insight to your audience and the specifics of this meeting–but also to talk sports and more. Magic will sign balls and jerseys, and it's a perfect place for your photographer to be onsite.
The Speech Itself
Magic's not at the podium; he's in your audience stopping during his keynote speech to shake hands with your attendees and take selfies. These are memorable moments from an awesome presenter. Magic tells stories about how he had mentors in business from a young age–and discusses the importance of having a high level, mastermind team. As a player, Magic reached out to wealthy business people who came to Laker games. One was Howard Schultz, and Magic tells a great story of how he persuaded Howard to let Magic become the ONLY outside franchisee of Starbucks they've ever had–because of Magic's promise to bring Starbucks to the inner city.
Magic continues with stories of success and failure that your audience can relate to–and its not a Basketball talk by any means–Magic talks about the importance of treating customers the way you'd expect to be treated. He tells your audience how he is now the owner of the largest supplier of hamburger meat to Carl's Jr. He talks about how he has taken his Magic Johnson Theaters to an amazing level of success, enabling him to develop major shopping centers today in areas of America that typical builders wouldn't touch–and how he has major retailers behind his every move. Your group will be inspired, motivated and fired up from this awesome keynote speech and one-of-a-kind presenter.
After the Speech
He'll use his Twitter account and 2.7 million followers to thank your key executives by name (with photos) for inviting him to speak."
Check availability
Use the form below to contact our team. We'll get back to you withing 24 hours.
Base your confidence on the company we keep