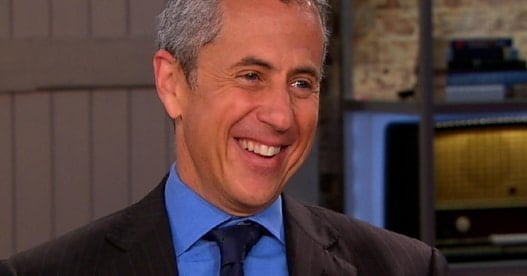 Danny Meyer on 60 Minutes!
One of the country's most requested motivational speakers Danny Meyer took center stage once again this week as he was profiled by Anderson Cooper on CBS' 60 Minutes. It was an in-depth look at what makes America's most successful restauranteur continually turn every project he touches into gold….as Danny has managed to keep 14 restaurants and now one very successful hamburger chain Shake Shack amongst the top-rated restaurants in the country (Meyer refers to Shake Shack as ""fine casual dining""). As Danny affirms, the keys to his successes are the creation of a culture of happy employees, ensuring the hospitality-factor is delivered to his guests at the highest level, and keeping a uniform level of quality and service at all of his establishments. We are proud to represent keynote speaker Danny Meyer for your next meeting.
With his New York Times business bestseller Setting The Table: The Transforming Power of Hospitality in Business in the hands of each conference attendee, keynote speaker Danny Meyer reminds business audiences that the creation of a memorable customer experience isn't just limited to restaurants. Any company in a competitive industry deals with the importance of setting the highest standards for the experience of its customers, and we're proud to represent this inspiring mind as he shares his experiences with a myriad of Fortune 1,000 companies: Allstate, Citibank, Corenet Global, Tata Consultancy, Chase Bank, Canon, The Welcome Conference, and so many more.
"