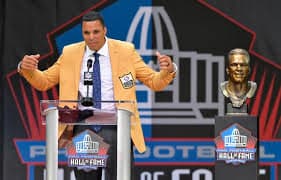 Last-minute agenda need? Our specialty shines twice this week!
"We try to make a point of reaching out to our meeting professional partners on a regular basis with fresh speaker ideas for their agendas. Sometimes we may not hear back from a customer for a few months, but I do realize that those emails and notes are being seen–especially when we receive last-minute speaker needs as we did twice in the last week:
With winter weather hampering The Rockies this week, one of our online brokerage customers found themselves in a bind when a key staff financial keynoter couldn't get a flight to Boulder, CO to join their Summit at the beautiful St. Julien Hotel. With less than 24 hours notice, our team went into action and provided not one, but 4 powerful keynote speaker options all based in Denver with an easier route to Boulder. These star keynoters included Navy Seal Rorke Denver, Free Solo Yosemite climber Tommy Caldwell, Humorous Thought Leader Tim Gard, and Customer Service expert Mark Sanborn. As I write this piece, keynote speaker Mark Sanborn is highway-bound from Denver to Boulder!
Then we helped a major sporting goods retailer partner fill the void in a last-minute need for a keynoter to close out a Store Managers Conference in Orlando this week. Their final choice: 2019 NFL Hall of Fame inductee Tony Gonzalez, who's high profile as a host of NFL on FOX as well as his numerous humanitarian efforts made him a perfect choice for this important audience of leaders. Keynote speaker Tony Gonzalez has the charisma, the leadership qualities, and the proven track record to energize this team to a successful 2020. "