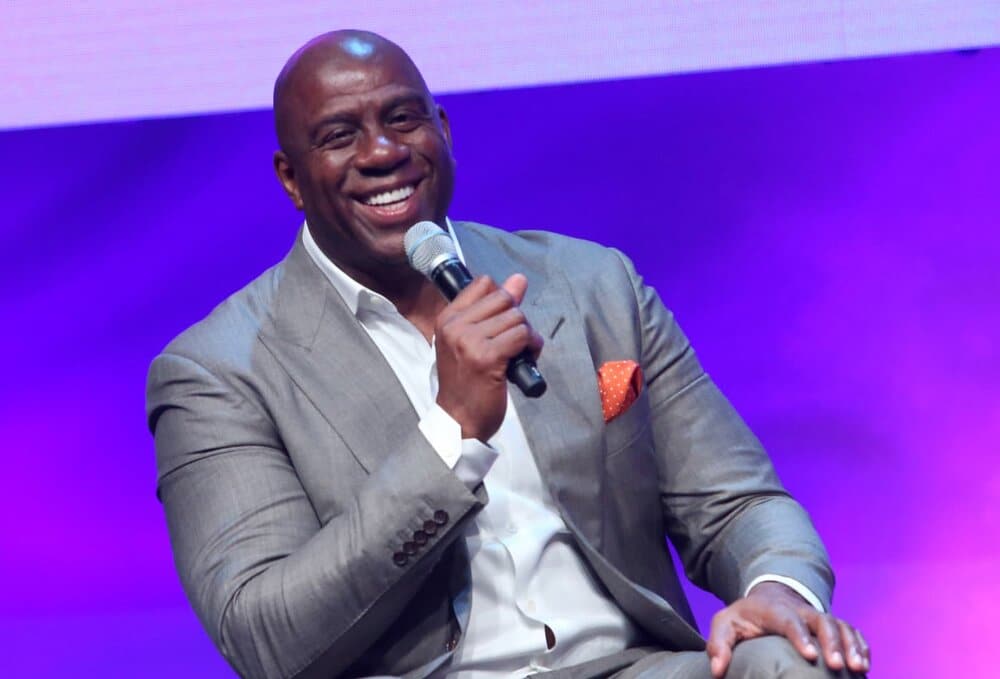 Takeaways from the hottest keynote speaker in America, Magic Johnson
It's no wonder that our client Keynote speaker Magic Johnson is gracing one or 2 convention podiums each week now, and with the accolades piling up from the likes of Xponential, National Rural Utilities, National Association of Realtors, Jackson National Life, and Sitecore, Magic Johnson's heat will continue into 2024 and beyond. https://ravespeakers.com/magic-johnson/
As you plan your 2020 meeting agendas, please keep memorable keynote speaker Magic Johnson in your Top 3. He's the highest-profile keynote speaker in America, an NBA Legend, and a Billionaire Businessman who will share his secrets of success with your attendees. And whether the audience size is 50 or 5,000, each person in that audience will feel that he or she had an up close and personal experience with this amazing speaker. Magic spends 100% of his time ON the meeting floor speaking amongst your attendees—stopping for multiple selfies along the way.
Our meeting professional partners regularly ask us for the Takeaways from a Magic Johnson keynote speech. Here's a nice list compiled from the last few recent standing ovations:
Be Over Prepared
Focus, Focus, Focus
Learn from your Losses
Never be Satisfied
Your Competitors will Make You Better
Those Who Embrace Change Will Win
Be a Great Listener
Know Your Customers and Over-deliver to Them
Have the Vision to Anticipate Your Customers' Needs
and Help Others Become Successful by Giving Back
Need a preview video? https://www.ravespeakers.com/magic-johnson
Need to check a date today? Call or email us now!
You're about to set the bar so high that the only problem you'll have is finding a better speaker that keynote speaker Magic Johnson the next year!