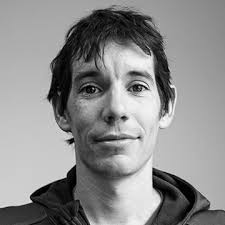 From the mountaintop to your next stage: Keynote speaker Alex Honnold inspires with the awe-inspiring story of Free Solo
"We've always been most impressed by the way that one single event, one amazing feat, one book, even one amazing TED talk, can effectively put a speaker on the map.
Alex Honnold has been free-solo climbing (alone without ropes, harnesses or protective equipment) for over 10 years, but once Free Solo won this year's Academy Award for Best Documentary, Alex's stock on the lecture circuit took off–with no end in sight! Our customers from Software to Insurance, Pharmaceuticals to Foodservice, and Manufacturing to Financial Services have shown major interest in Alex to keynote conferences this year, and just some of the bookings that Alex currently has on the calendar are from The Association for Corporate Growth ACG, Traction on Demand (cloud technology), Bridgecon, Lexington Wealth Management, and Ingram Micro. It's clear that the similarities between the between the kinds of risk taking, safety and preparedness that Alex employs in his climbing resonate with all audiences – regardless of their industry.
Call us today with your 2019/2020 dates for this high-profile keynote speaker. "