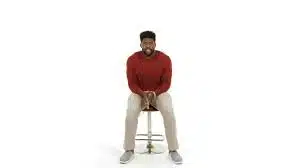 Uncomfortable Conversations With a Black Man takes to the virtual meeting space
"When Emmanuel Acho decided to make a video about Uncomfortable Conversations with a Black Man after the George Floyd protests, he had no idea how quickly it would go viral. Over 40 million views later, this video https://www.youtube.com/watch?v=h8jUA7JBkF4 meant to educate and inform Americans about racism, social injustice, system racism, and more has turned into a series of YouTube conversations and a book due out in November 2020 (and destined to be an instant bestseller).
When he's not speaking, you can catch this former NFL star linebacker in his role as analyst for Fox Sports 1 and as the host of FS!'s Speak for Yourself.
Emmanuel's virtual keynote programs are moderated Q&A sessions with your audience, and this open-mike arrangement truly brings today's pressing issues to the forefront of any online meeting. We're proud to represent keynote speaker Emmanuel Acho and are excited to discuss your next meeting dates for this important virtual speaker. "