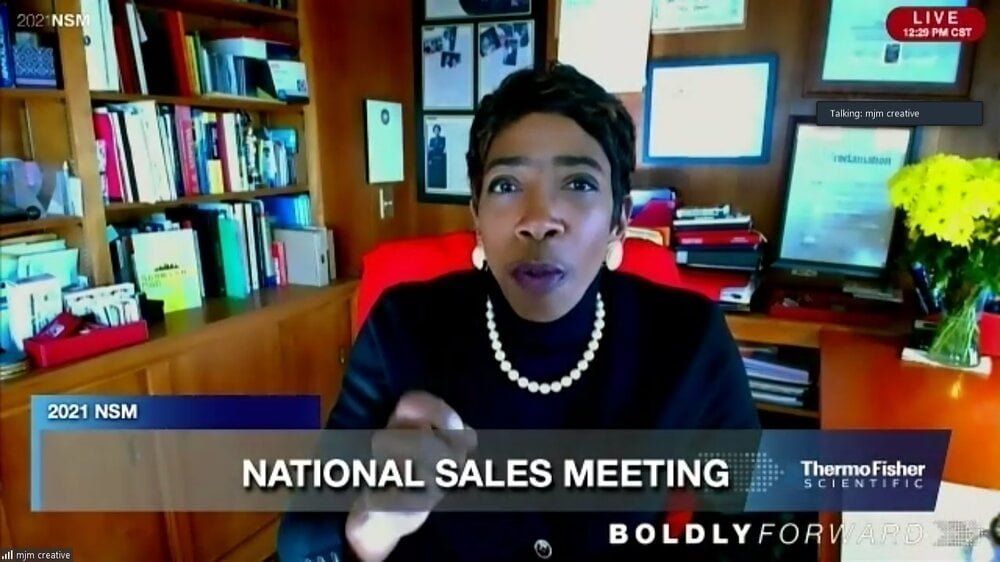 Carla Harris shares her Pearls of Wisdom this week for Thermo Fisher Scientific
"Carla Harris is no ordinary motivational speaker. She's the Vice Chairman of Morgan Stanley and Fortune Magazine named her "One of the 50 most powerful Black Executives in Corporate America." This week though, she was back online for one of her hugely popular virtual keynote speeches. This one to a national sales audience from a company that's been working tirelessly in the fight against Covid-19. Carla Harris will tailor her program to your specific needs—and here's just a few of her most-requested topics:
The business case for Diversity and Inclusion and how we're all vulnerable to unconscious bias.
Authenticity: The Power is You
The 90-Day Rule
Perception is the Co-Pilot to Reality
The Mentor, The Sponsor, The Adviser: Having Them All
Leverage Your Voice
Balance is a Necessity: Use Your Passions to Achieve it
Expect to Win: Show Up With Your Best Self Every Day
Text us today (310) 614-8653 to add Carla Harris to your next keynote agenda."