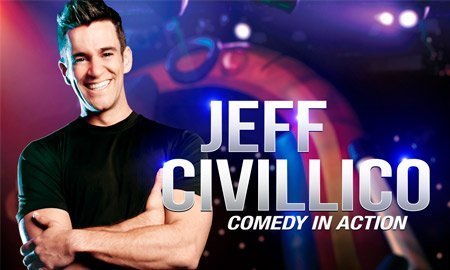 Need a meeting emcee? Your search is over. Meet Jeff Civillico.
Quis neque, eu et ipsum amet, vel et. Varius integer enim pellentesque ornare pharetra faucibs arcu. Mauris blandit egestas nibh.
This 5-minute video is all you need for a high-energy, affordable, classy addition to your next meeting
Virtual or in-person, Jeff Civillico has been a STANDING OVATION emcee STAR for Rite-Aid, Culver's, Disney, Frontier Communications, Abbott Labs, Nissan, Anheuser-Busch, Sam's Club and so many more.
Let's discuss your next meeting dates for Meeting Emcee and Corporate Meeting Host Jeff Civillico today. Text or call us at (310) 614-8653 or email info@ravespeakers.com